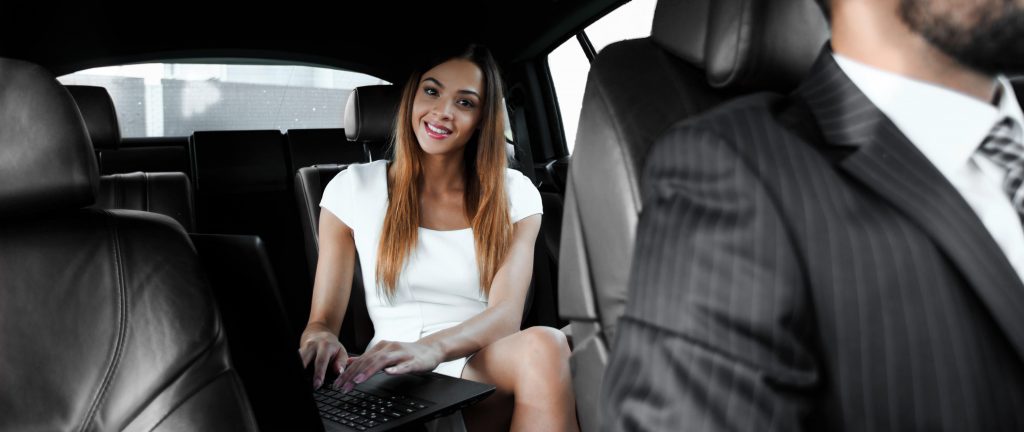 Before embarking on a dream trip everyone asks themselves questions about ensuring a relaxing and great start to their vacation. These are fundamental details that can make the trip memorable - in a positive or negative way. You book the best hotel, book your airplane tickets and pack everything you need. But do not miss the importance of being welcomed at the airport as if by a loved one at home. Today, this can be achieved more easily than ever before. The best way for you and your family is through a pre-booked transfer.
Planning is security
Our hectic lives turn our daily routine into a task list, forcing us to race against time and chase schedules. Don't do this to yourself during your vacation. It is the most important period, so needed to recharge with new energy. Every emotion matters because it will become a part of your memory of the journey. You can always make sure that there will not be any unpleasant surprises. Consider the small details and get the most out of your vacation.

The pitfalls of random transport
Arriving at a long-desired destination, and encountering incorrect drivers - this is a completely realistic scenario that can totally ruin your first impressions. In any case, you need to transport all your family members, including the large amount of luggage.
Complicated routs and extra charges
There is a high chance to be picked up by an unscrupulous driver. Your other option may be to rent a car. Here is what happens then. Once again, you get into the trap of being stranded in an unfamiliar environment, the extra fees for parking, and any other unforeseen circumstances may spoil your stay. Moreover, if you have combined your vacation with a work commitment, then you might find yourself in a mission impossible. It is hard to react and know how to conduct yourself in a place with different morals and culture. The solution is easy- personal transfer. Once you try this method, you will become a long-time customer of the service.

What are the benefits of a personal transfer?
A pleasant stay
Having a nice time comes at a price. This may be the best investment you have ever made. It is actually quite affordable compared to the overpriced taxi fees and the extra parking fees.
What do you get for your money?
You will receive a special attitude and a proper welcome. You will not need to look for a car when you get off from the plane, it will already be there, waiting for you. Your driver will also help you with your luggage. Not only will the high level of professionalism of the drivers provide you with a safe and comfortable journey, but it will also allow you to become familiar with the most important features and sights of the resort of your choice. If you wish, you will also have the opportunity to use the vehicle repeatedly, and the driver will be at your disposal 24 hours a day. This will enable you to combine your professional commitments with your vacation in a convenient way. No hectic driving and endless search for parking. No worries about the quality of services of random drivers.
Ensure your freedom
Being mobile is priceless. This is exactly the perk that this increasingly popular service provides to travelers around the world. The pre-booked transfer guarantees you a safe and comfortable car ride. Not only will this contribute to your vacation, but it will also save you money.
No worries about the weather forecast
The transfer service company has a rigorous organization and hands-on experience in customer service to meet their expectations. The team keeps track of the landing of your flight, without any need of notification in case of a delay. Regardless of the time of your arrival, your personal driver will be waiting for you on the spot, ready to respond to any request. You will only need to notify the company in case of a cancellation or a change of flight.
Premium vehicles
Depending on the number of people you travel with, you could hire the right type of car. Comfort and professionalism come first. A secure wi-fi connection on the go will be at your disposal whether you need it for work or for pleasure. In the age of technology, our mobile devices have become a part of ourselves. That is why sometimes even an hour without internet is too much. And if your work depends on it, then the issue is not up for debate. Time is money and we cannot afford to waste it.
Road safety
The safety and convenience of the trip depend not only on the qualification of the driver but on the condition of the car, too. That is why using a high-end vehicle for your transfer is a must. Our cars are under warranty and properly maintained. This is an important condition for a trouble-free and enjoyable trip
Travelling with small children
You do not have to wait for your children to grow up to embark on a long trip. Even the smallest family members will be properly taken care of. A car seat for babies or older children will always be at your disposal. To make that possible the company will need detailed information not only about the number of travelers, but also about their age.
Personal attitude
The perfect vacation is everyone's privilege. The things that make it such are complex, and when people around you understand that, they approach it with due care for detail. Sometimes it is the smallest thing that can ruin the whole experience. The pleasure at the end of a meaningful stay is for all parties involved in the process. Book your well-deserved comfort and enjoy your dream vacation!